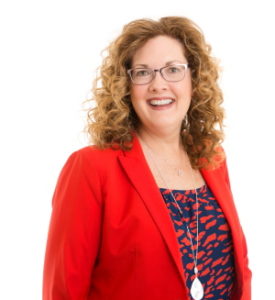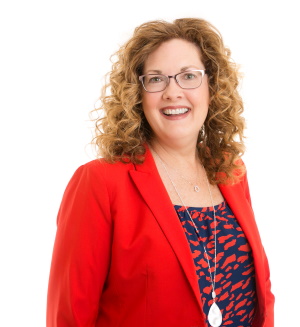 We work hard to ensure every client benefits from our rock-solid commitment to personalized support at every step.
Here's what our clients love about our services, in their own words.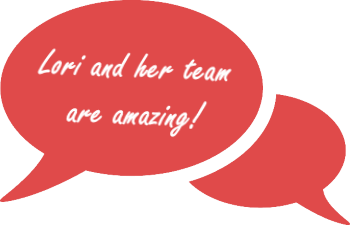 Has the Personal Touch...
"Lori worked with us every step of the way and actually went way beyond to help us sell our golf course lot. Her advice was sound and professional. I would heartily recommend Lori to anyone wanting to buy or sell property. She really has the personal touch."
Janine G.
Always a pleasure...
"Always a pleasure to work with Lori!"
David H.
Very knowledgeable...
"We recently just got our first home with the help of Lori. I could not imagine going through this process with anyone else. She was very knowledgeable about the process and helped out every step of the way."
Carolyn L.
She is more than 5 stars...
"Lori is the best in real-estate in the state of Wisconsin. Whether you're selling or buying she is the right provider for you. She treated me more like family and jumped hoops to help me in the process of buying a home. She is more than 5 stars, but that is all I'm allowed!"
Miriam C.
Awesome person to work with...
"If it wasn't for Lori and her team, we probably wouldn't be in the house we are in. Awesome person to work with. Went above and beyond."
Paul W.
Great with kids...
"We have worked with Lori through the purchase of several homes and buildings. I have nothing but good things to say about her. She is responsive, professional, kind, helpful, and honest. She is great with kids- such a plus for families with children. I really trust her. Highly recommend."
Alice B.
Are you thinking about selling?
Went above and beyond...
"I would highly recommend Lori Dibbs to anyone wanting to buy or sell a house.  She was efficient, and on top of all stages of our house hunting to purchasing.  Lori went above and beyond as our agent, and is a great person.  Thank you Lori!!!!"
Debora G.
Professional in all aspects...
"Highly recommend Lori for your next home search. A professional in all aspects."
Jamie S.
Wonderful to work with...
"Lori Dibbs was wonderful to work with and helped me find my forever home. She listened to my needs and provided a lot of guidance and support throughout the process! It was great to have her on my side! Thank you Lori!!"
Amy P.
So easy to work with...
"A friend suggested I give Lori a call because I was trying to do too much to my house before selling it. Lori came right over and agreed, I only had to do two projects of the seven I thought I had to get done. She helped me with a contractor to finish a project that I could not finish, and the work was absolutely perfect. (I didn't want to sell after, it was so beautiful). Lori was so easy to work with. No open house, a few showings and I received multiple offers over asking price. Just had to sign a few papers electronically and it was a done deal. I highly recommend Lori, her team was amazing."
Mary H.
Always pleasant and very helpful...
" I can't say enough about the amount of work Lori put into my sale and how quickly she got it done. She made many stops at my house to keep me updated as to what was happening. Always pleasant and very helpful with the information I needed to make a good decision. I was amazed at the number of people who came through in such a short time and the number who made offers. I'm very satisfied with Lori and I would recommend Lori highly."
Joan K.
Exceptional real estate agent...
"Lori is an exceptional real estate agent. Got notified the same day the listing was new. She was able to set an appointment up for a showing within three hours. Had our offer in within five hours. Accepted the same day. Would be happy to recommend her to anyone with their real estate needs. Made a deal happen from 2200 miles away, without a hitch. Will use her as our real estate professional when needed again."
Ted S.
Are you thinking about selling?
Personable, ethical & a pro...
"Lori is an outstanding realtor! Lori listed (and sold) our primary residence and rental property while helping us find a new home. Lori is personable, ethical, and a pro in her field. If you're looking to sell or buy, I highly recommend choosing Lori as your realtor. Lori made each phase of the process stress-free."
Terry R.
Professional & extremely patient...
"Lori was very professional and extremely patient with us while we searched for our first house in a crazy housing market. She made the process very straightforward and answered every question we had. We will be working with her for all our future home purchases."
Ian N.
Always looking out for my best interests...
"Lori was great! I just bought my first house and was very nervous. She was there every step of the way to help me out. I knew she was the right choice when she called me 15 minutes before my first house viewing and told me that she couldn't sell me the house because of the shape it was in. She was always looking out for my best interests and I really appreciate it.  Buy with her and you won't regret it!!!"
John L.
Very professional...
"Very professional. Absolutely amazing realtor, and a very good person. Lori is the best, so glad we found her. Made our purchasing a house a good experience."
Erica T.
Great to work with...
"Lori was great to work with. She worked around our busy schedules and kept us in the loop every step of the way.  I highly recommend her!"
Mark & Kim H.
So professional...
"Lori was incredible to work with and so professional!"
Antony B.
Are you ready to find your dream home?
Friendly, knowledgeable...
"Lori is friendly, knowledgeable, and always responsive in a very timely manner, which is a major necessity with an agent. We enjoyed working with her selling our house. She's what's known as "good people"."
John & Maria S.
True professional...
"As a new comer to Appleton, Lori took the time to explain the area to us in detail and was very patient with us trying to decide on the type of home for our price range. Lori is a true professional and I would recommend her to everyone."
John S.
Knowledge is invaluable...
"We were blessed to be able to use Lori to buy as well as sell our home 2 1/2 years later when we relocated for work. Both times Lori's knowledge of the market as well as real estate rules, trends etc. proved to be invaluable! While buying our home, Lori kept us informed of potential pitfalls as well as market trends to allow us to make an educated decision. Likewise, the same proved true when it came time to sell our non-traditional home in a very short timeframe. We would recommend Lori to anyone looking to buy or sell a home!!!"
Josh F.
Listened and worked tirelessly..
"I was looking for an agent and a friend of mine gave me Lori's name, so I thought I'd give her a try. I have owned 3 homes and Lori, by far, was the best agent I've ever worked with, she really listened and worked tirelessly to do everything for me. No matter what questions or concerns I had, she addressed them quickly. I found my perfect home! Thanks Lori."
Karen L.
Warm, welcoming, friendly...
"Lori is a longtime member of the community and very knowledgeable about the neighborhoods and schools. She is warm, welcoming, and friendly; and will work very hard to help you find the perfect fit. If you are buying or selling, you won't regret working with her!"
Tacia H.
Very professional..
"Lori was very professional and helpful throughout the whole process of acquiring a house.  If you're looking for a reliable, trustworthy and easygoing realtor, look no further."
Alex & Hilary M.
Start working with one of our agents today!
Lori was great!
"Lori was great in helping us sell our home and in finding another. From the moment she walked in she made us feel at ease during the process. She was very responsive to emails and texts. We never felt pressured at any time while looking at homes. We would recommend Lori to anyone looking to buy or sell a home."
Jim and Cassandra C.
I highly recommend Lori...
"Lori helped us with the selling of our Storage Business. She was available for every question we had. I would highly recommend Lori. Thanks again for all the valuable help."
John and Michelle S.
Lori was outstanding!
"Lori was outstanding. We were in the process of down sizing, now that we are retired. Before we found Lori, it seemed that every place we had an interest in was sold before we had a chance to see it. Lori put us on a list where we would get new listings immediately. Through this service the perfect place for us came up and Lori was able to get us in the same day. When we decided it was the place for us, Lori counseled us on how to best write the Offer to get an acceptance without a bidding war. It worked! Everything else throughout the process went smoothly thanks to Lori's diligence and attention to detail. I highly recommend her to anyone either selling or buying a home. You will be in good hands."
Fred and Laurie M.
Lori treated me as a friend...
"Lori answered all of my questions and explained everything so I knew what to expect.  However, what meant most to me was that Lori treated me as a friend and not just someone she had to deal with. Working with Lori was a stress-free experience. I would recommend her to anyone. She did a great job!"
Jeanette S.
My fairy godmother of real estate..
"I wish there were enough words to express how amazing Lori Dibbs was through our entire home purchasing process, especially in a market where buying an affordable home seemed impossible. She took the time to understand the needs of my family, what we were looking for, and what we could live without. When looking at homes, she ensured we were looking closely and asked us questions to ensure what we were looking at could meet our needs. When it came time to write an offer, she was knowledgeable on comps and helped us write an aggressive but fair offer. She was flexible on scheduling showings quickly (as homes were selling before we could even look). After our offer was written an unexpected matter came up and I had requested the closing be moved up a week. . . Lori facilitated the process with the sellers and lender. She really is my fairy godmother of real estate. We closed on a home we love, that meets our needs, within our budget. I would highly recommend her to anyone!! Thank you Lori and team for making our dream come true!"
Lynn S.
I highly recommend Lori...
"I would highly recommend Ms. Dibbs. She was professional, knowledgeable and available. She followed up on every request we made and kept us informed throughout the process of selling our home."
Ron & Sharon S.
Are you thinking about selling?
Personable & Professional...
"Lori is very personable and professional and great to work with. Lori handled some crazy hick-ups that were out of our control (and boy we had some crazy situations happen) and was able to resurrect the deal and make things happen."
 Andy and Sara C.
Great home buying experience!
"I had such a great home buying experience with Lori. She helped us buy our first house and she was very patient with us and very flexible in her schedule. She helped us understand what the process was for buying a home and made sure to answer all of our questions. She works very well with USAA. I LOVE HER! I would highly recommend her to everyone!!"
Jonmichael & Tara C.
We won't be calling any other agent...
"Lori is a wonderful agent! She helped us sell our home and purchase a new one. The whole process went very smooth. She was always available when we had questions. She works hard to make sure that her clients understand things and that they are happy and satisfied. We won't be calling any other agent but Lori Dibbs in the future!"
Doug and Angie S.
Excellent!
"Excellent, couldn't ask for anything more from a realtor, very helpful and sent new listings all the time. Able to accommodate the showings when needed and great communication."
Shawn L.
Are you ready to find your dream home?
Kept us informed...
"Recently Lori Dibbs sold our 1960's era home. Knowing we had to sell the house as is, Lori devised a marketing plan and reached out to her diverse list of contacts. She kept us informed about everything she was doing to sell the house and any activity her marketing generated. With Lori's preparation and hard work we accepted an offer 4 days after listing the house. I would highly recommend using Lori Dibbs as your realtor."
Sue S.
Took care of the details....
"Lori was awesome the whole way through. She helped us sell two houses and buy a new one. All three sales went very smoothly and Lori took care of all the details. Highly recommend."
Kristen B.
Goes ABOVE & BEYOND...
"Goes ABOVE & BEYOND, and is always prompt for appointments, valuing her client's time. She continuously gets your listing in front of as many potential buyers as possible, increasing the number of showings. She is the ultimate professional and a lovely human being!"
Denise M.
Fantastic to work with...
"Lori is fantastic to work with! Made the experience of buying my first home seamless. She is very knowledgeable about all things real estate and went out of her way to ensure that everything went smoothly. She responded very quickly to any communications and was very accommodating of my schedule."
Colton D.
Very Professional...
"Lori was very professional during the entire process. Went above and beyond expectations. Would highly recommend. Sold my home very quickly and explained everything along the way."
Angela L.
Above & beyond...
"Lori went above & beyond typical expectations to help us sell our mother's home. She worked with the buyers to let them know that we all live far away, and packing & moving tended to leave the house in a bit of disarray."
Jon D.
Start working with one of our agents today!
Very Professional...
"Very professional with a sensitivity toward the needs of buyer and seller in facilitating a successful sale transaction. Assisted in gaining access to property ahead of schedule to enable a timely move. Coordinated a walkthrough of property with a specific timing to enable visiting out of town family members to see our new home. Really appreciated Lori helping to make that happen."
Tod & Carolyn Z.
Efficient, pleasant...
"Efficient, pleasant, responds quickly to calls. Helped purchase this home 3 1/2 years ago. Assisted with finding a realtor for our newest home. Worked hard to get our house sold in 2 days."
Brett G.
The real thing...
"I would feel comfortable referring Lori to anyone (and have in the past). She's the real thing.  Through the years she's listed our home and sold it, helped us find an upscale condominium which we purchased, listed a business property and sold it. I can be very picky when it comes to my money and I have no complaints whatsoever.  My expectations were laid out before me and I was not disappointed."
Bruce W.
Could not be happier...
"We really could not be happier with Lori. When unforeseen circumstances happened with our mortgage with the home we were buying Lori stepped up and went above and beyond. She was very reassuring and extremely knowledgeable. I would absolutely recommend Lori to any one of my friends or family!"
Justin E.
Lori is a Great Realtor!
"Just the thought of selling a home, well it sounds super stressful. The thought of getting it ready, dealing with people going through your home at any time, thinking about what kind of offers you will be getting..but also what is the right offer you should take? There are so many things that go through your head before you even list! We decided randomly lets just do this! Within a day Lori was at our home prepping us for what to expect but also giving us tips to make it easier for everyone involved. Looked over some comps and gave us a very comfortable feeling about how this whole process was going to go. For some people they are just doing their job and it shows, but it was definitely different with her. She put the extra time into making sure our home looked as good as it possibly could for pictures and showings and I feel that is what ultimately sold our home. We did encounter minor hiccups along the way which was expected but Lori handled them so we didn't have a single thing to worry about. Our home was technically sold in a matter of a day or two but we took a little longer going over all offers to be sure it's what we wanted and Lori guided us through that entire process with ease! A good Realtor will list and sell your home but a Great Realtor will list and sell your home while giving you peace of mind the entire way, she definitely falls into the latter. If you're looking for a Knowledgeable, Responsive Realtor then honestly look no further, she is as good as it gets!"
Matt S.
Lori isn't just our realtor, she's our friend!
"We are so glad that my aunt recommended Lori Dibbs to us! She has many qualities that make her an excellent realtor, but these are a few that we found especially noteworthy: *She has quite a bit of personal integrity! She did not say something just to make the sale because she wanted the home purchased to be the right home for us. *She pays attention to details! She followed up on questions and concerns. *She listens to understand which features are important to her buyers. She didn't try to upsell to homes that weren't a good fit. Also, since we were relocating to a community more than a hundred miles from our home, she made sure our showings were organized to make the best use of each trip to Appleton. This wasn't easy with the hot market and low inventory of properties in our price range. *Lori is extremely kind! She knew what to say to reassure us when we were worried about the process. She kept us informed at every step. In all, I truly believe that Lori had our best interest at heart all the way through our home buying process. She even helped us figure out a better path than a 30 year fixed rate mortgage because she asked the right questions. As a result, we changed to a HELOC and are saving money. We are especially pleased to say that Lori Dibbs isn't just our realtor, but also our first friend in our new community!."
Randy & Kate L.
Are you thinking about selling?
Very helpful...
"Lori was very helpful in my wife and I purchasing a home without even going through it. We had photos of the house and my daughter walked through it with Lori. With their help and advice we completed the deal. Lori has been very responsive to requests and questions. When we needed info we had it the next day. She set up the deal made the contacts, set times for completions, coordinated, the sellers, the title companies, our investment advisors, my daughters walk through. She dealt with 7 different parties, and we now own a 2nd home. We have not seen each other yet but plan on meeting when we get to Wisconsin."
Larry & Bev D.
Very responsive...
"Very responsive (including texts and emails during typical "off hours") (Sundays, evenings, even during a Packer game). I live out of state and Lori made the sale of my house seamless. There were several items that needed to be collected, that typically the home owner would provide to the realtor, Lori took care of all of it. Contacting past contractors for "paid receipts," working with current contractors (meeting them in the evening just to give them access to the house). The home ended up selling very close to my initial asking price (extremely close). I had purchased 2 homes through Lori in addition to my recent sale. I have another property that I am considering selling, if I do decide to sell, Lori will be my agent. Overall a great experience."
Jake and Heather D.
Pleasant to deal with...
"The transaction went well, Lori was very pleasant to deal with. The offer had a few issues as far as the sellers time frame and mine being a rental. However we did work out the specifics and it all turned out well. Great to do business with and I would recommend anyone to give her a call. Prompt and excellent service."
Greg B.
True professional...
"Lori took the time to show me over 40 homes and many of them twice. She offered an honest opinion of the sellers price and how she saw the house if she had to be the seller of the house. She helped find and close on a great house. She was willing to answer our many questions and make sure inspections and other items were taken care of prior to closing. She is a true professional."
Tom Z.
Thankful...
"I am so glad I chose to work with Lori for the sale of my home. I am thankful for all of her help, expertise, and persistence throughout the entire process; from the listing and open house to the sale of my home. Lori was great to work with, provided honest and timely feedback and when one offer came in on the home, instead of just encouraging me to accept it she reached out to other agents and their buyers to see if there were any other parties that wanted to make an offer. We ended up getting 3 different offers on our home! Lori made sure I was fully informed throughout the whole process and kept consistent and constant communication between myself and the buyers of our home. While this experience was crazy and hectic Lori helped to keep things moving and keep us aligned and meeting deadlines. We had a successful real estate transaction and that is thanks to Lori and all of her help!! If you are looking to sell or buy a home, I would encourage you to work with Lori, you will not be disappointed and I can assure you she is looking out for your best interests! Thanks again Lori, for everything!"
Ashley I.
Excellent, honorable, kind...
"Lori is an excellent, honorable, kind person with a big heart. I met Lori when I visited Wisconsin as I wanted to relocate from another state. We looked at a couple places but they didn't feel right. But Lori got an idea of what I was looking for. When I got home, I looked for months on Zillow. Finally, after eliminating some other potential homes, I found an interesting looking place and Lori was going to check it for me. I got cold-feet but Lori said let's try anyway. She went with a relative of mine and they did a walk-thru on Skype. It turned out to be the perfect place for me. I love it. We did everything long distance. She noticed an improvement that needed to be done in the home and worked with the seller so it could be done. As a first-time home buyer, she helped me every step of the way. She is thoughtful and conscientious. I highly recommend her! She was recommended to me by my brother who also found his perfect house long distance on Skype with Lori's help."
Kathy J.
Everything went very smooth...
"Lori did a great job finding us our new house and selling our existing home. Our existing home sold in 4 days! We had been living in our existing home for over 20 years so our knowledge of buying and selling houses was a bit dated. Lori helped us through the process and was always available for questions. Her knowledge of the local market was excellent. We closed on both houses on the same day and everything went very smooth. She took the stress out of a big move for us."
Mike and JoAnn A.
Focused and attentive...
"To us, during our relocation, Lori was very focused and attentive. She took exactly what we wanted, found as many properties as she could that matched and didn't waste time. There were challenges and she masterfully lead us through them. All this and she is very nice too. We'll employ her services again when the time is right; and you should too."
Larry and Jen S.
Start working with one of our agents today!